History
Welcome to Aidan Gill For Men, where we honor the journey of Aidan Gill and the accolades received from esteemed publications and the local press. We have been highlighted in prominent magazines such as GQ, Details, and Town & Country, and have received praise from local press in New Orleans.
Since our beginning, Aidan Gill For Men has been devoted to providing the best shaving experience to men worldwide. Our commitment to quality, craftsmanship, and customer satisfaction has not only earned us a devoted customer base but also recognition from media outlets globally. From being recognized as a leader in men's grooming by GQ to being hailed as a symbol of timeless elegance by Town & Country, we are truly humbled by the accolades we have received.
Beyond the glossy pages of magazines over the past decades, we have a special place in the heart of our local community in New Orleans. The local press has been incredibly supportive, highlighting our journey, growth, and dedication to excellence. As a brand that cherishes its local roots, this recognition is immensely meaningful to us. It strengthens our resolve to continue creating top-quality products and delivering exceptional services to our patrons, both locally and internationally.
Unleash your imagination and become a storyteller! We have a collection of intriguing black and white photos from a bygone era, featuring mysterious men donned in their finest attire or uniforms. Their identities and stories have been lost to time, and that's where you come in. Who could they have been? What adventures did they embark upon? It's up to you to decide! Select an image, let your creativity soar, and craft a narrative for the enigmatic figure captured on film. Share your imaginative tale for the chance to win a $50 gift certificate! Your story may not only earn you a fantastic prize, but it could also be highlighted in our upcoming marketing and promotional campaigns on Facebook and Instagram. Are you ready to craft a narrative from a different time? Complete the form and embark on a journey into history!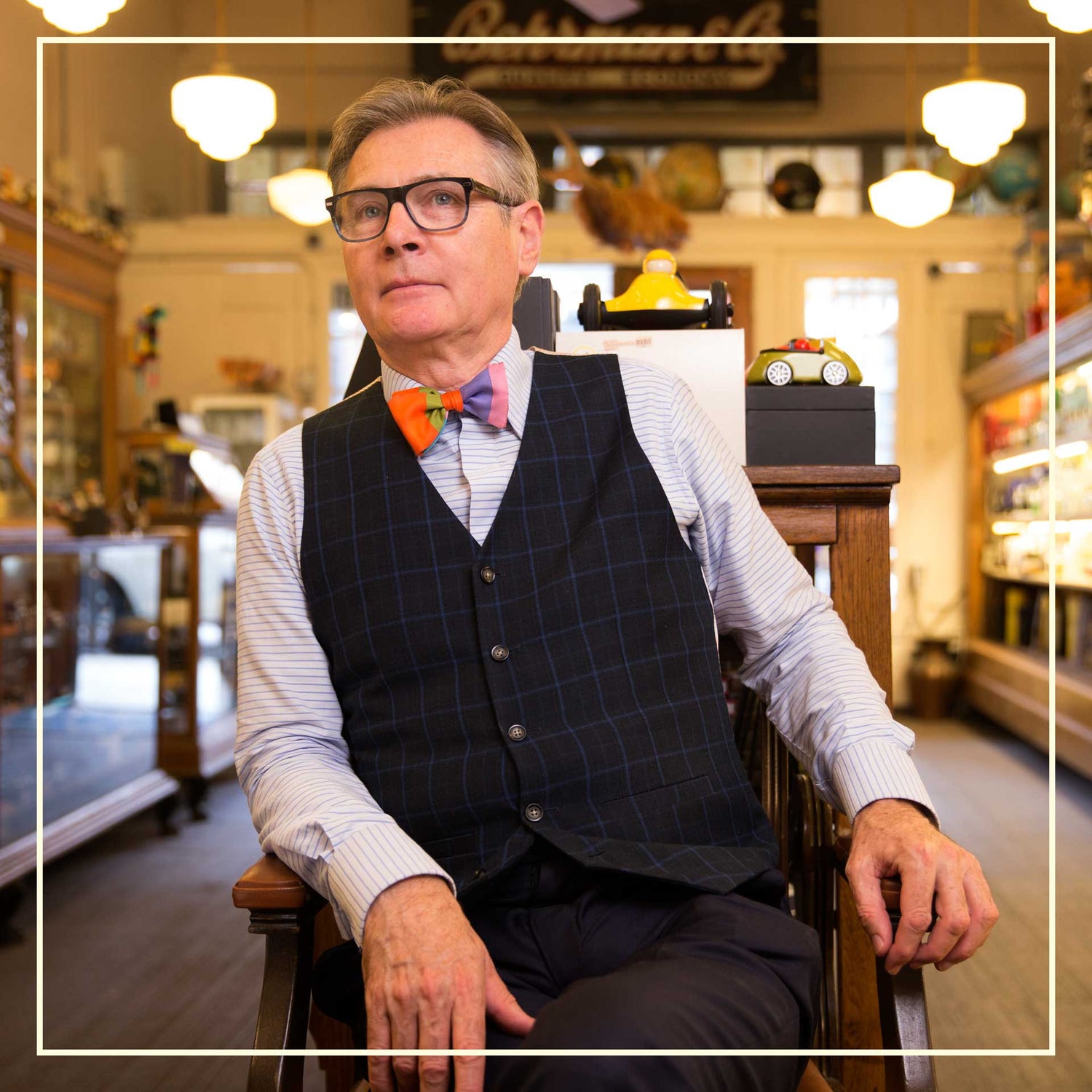 From the cobbled streets of Dublin to the vibrant energy of New Orleans, Aidan Gill's journey to revive the classic barbershop is a tale woven from dreams and determination. At 17, Aidan found his calling in barbering, sparking a mission to safeguard a male sanctuary threatened by shifting social trends and disposable razors. His shops in "The Big Easy" stand as a tribute to a bygone era, complete with antique barber chairs and the scent of vintage tonics in the air. Capturing the communal spirit of traditional barbershops, they offer more than just shaves and haircuts. They provide a place where men can escape daily pressures, sip on Irish whiskey, and even engage in the lost art of conversation. Aidan Gill for Men isn't just a grooming destination; it's an experience steeped in history, culture, and the unmistakable charm of its larger-than-life founder. Come and be a part of this rich tapestry that pays homage to the timeless rituals that make a man.
Aidan Asks, Who Is This Man?